Inloggen
Als u een account bij ons heeft, meld u dan aan.
Dont have an account? Registreren
Melitta Aromafresh 1021-01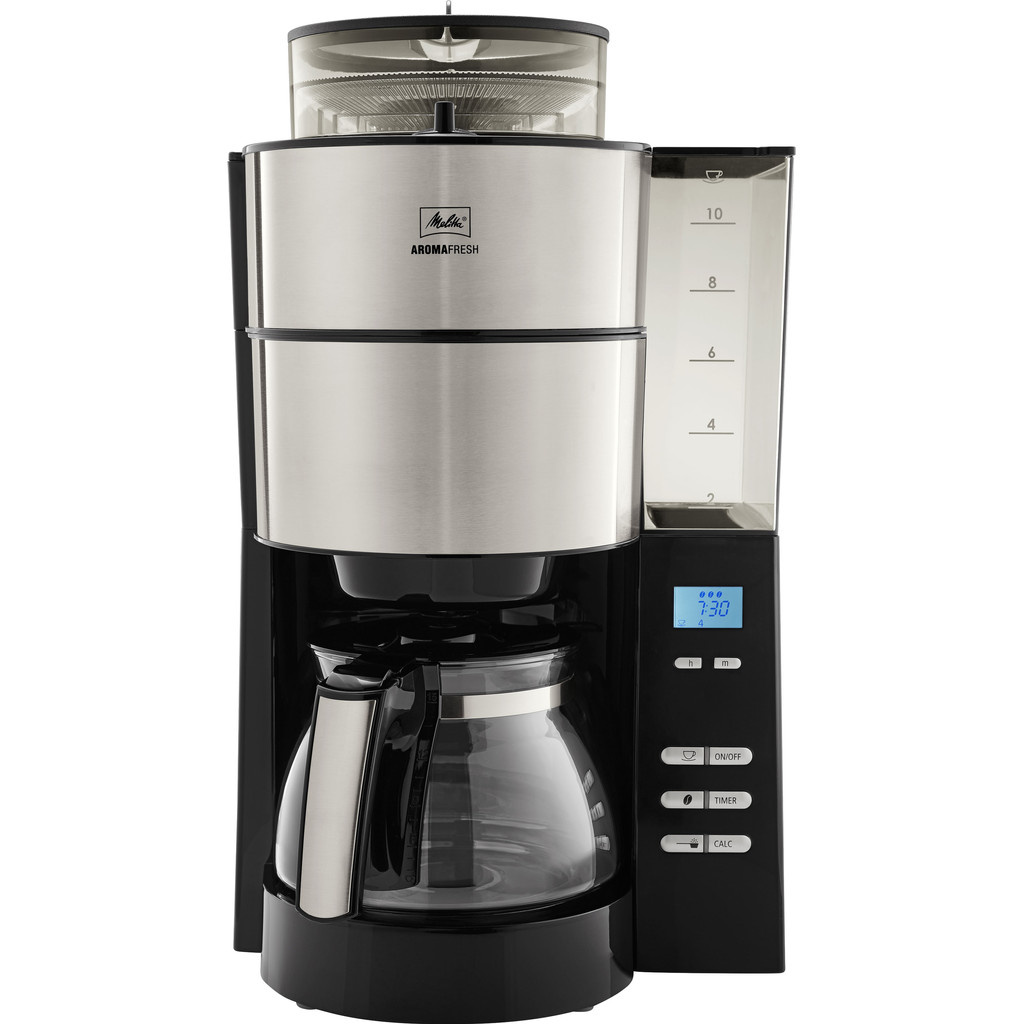 De Melitta Aromafresh 1021-01 beschikt over een ingebouwde molen met instelbare maalgraad. Maak een verse kop filterkoffie en stel de maalgraad zelf in van fijn tot grof. Om je koffie nog meer naar eigen smaak te maken, kies je tussen verschillende koffiesterktes als mild, medium en sterk. Met de timerfunctie met LCD-display zet je koffie op het door jou uitgekozen tijdstip. Je vult het transparante waterreservoir met waterpeilaanduiding gemakkelijk met de gewenste hoeveelheid water. Zodra de koffie is gezet, houdt het apparaat de koffie voor 20, 40 of 60 minuten op temperatuur. Het filterapparaat is voorzien van een 3-in-één bescherming tegen kalkaanslag om ervoor te zorgen dat `ie een lange tijd meegaat.