Inloggen
Als u een account bij ons heeft, meld u dan aan.
Dont have an account? Registreren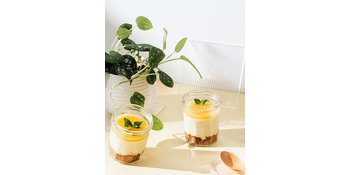 Chocolate Yuzu Cheesecake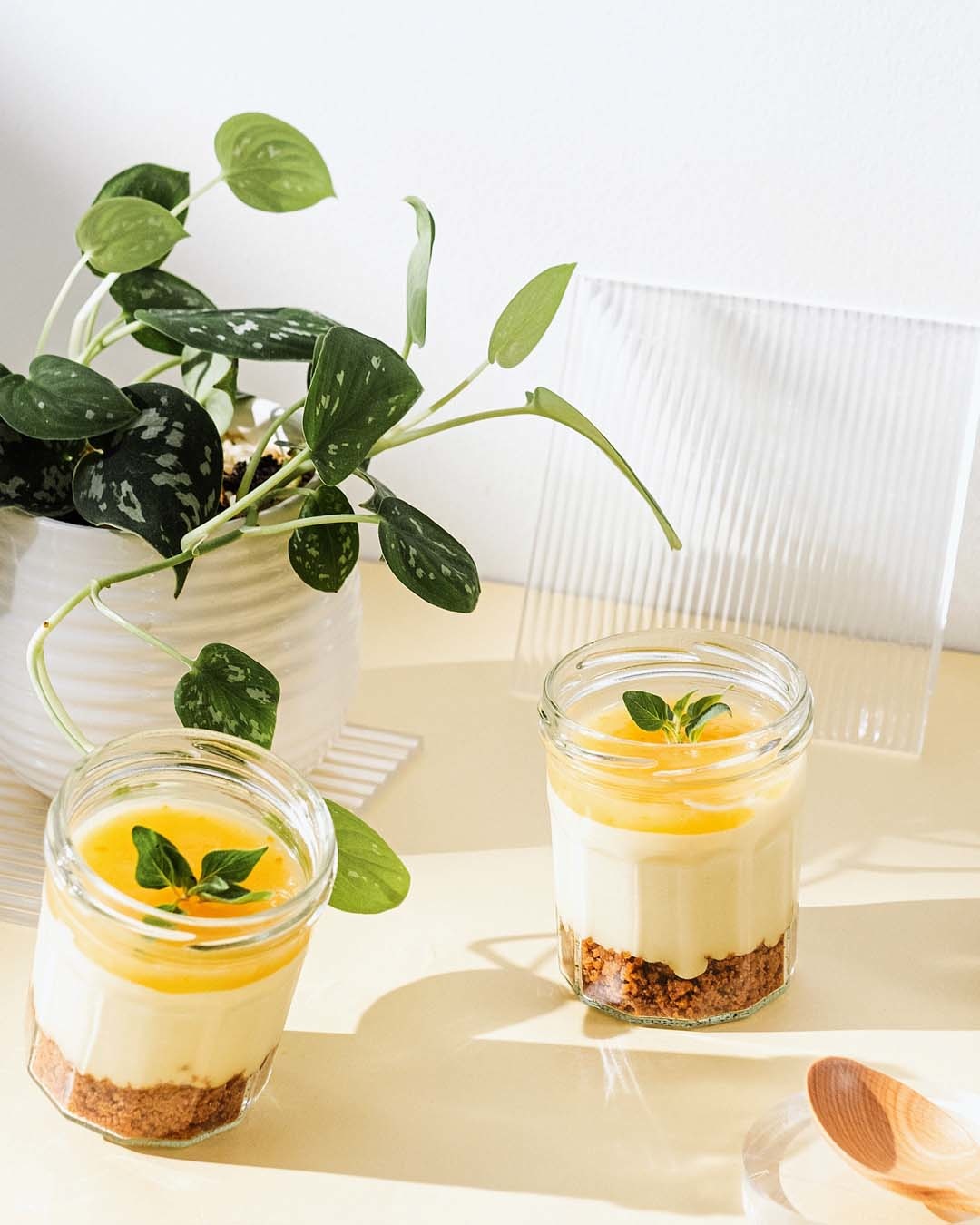 Ingredienten:
Bodem:
100 gr. verkruimelde bastogne koekjes
30 gr. gesmolten boter
Witte chocolade basis:
120ml Monin Witte chocolade saus
250 gr. roomkaas
2 eetlepels slagroom
30gr. suiker
2 theelepels vanille extract
Yuzu topping:
100ml Monin Yuzu fruitpuree
60ml water
20ml citroen sap
15gr. mais zetmeel
Voorbereiding
Bodem:
Smelt boter in een pan.
Voeg verkruimelde koekjes toe aan de boter en roer goed door. Het moet op nat zand lijken.Doe in elk glas 2 eetlepels van dit mengsel en zet het apart.
Yuzu-topping:
Los maïszetmeel op met de helft van het water.
Doe de MONIN siropen, het citroensap en het resterende water in een pan en kook op laag vuur.
Voeg het maïszetmeelmengsel toe in de pan en roer tot het dikker wordt.
Haal van het vuur en laat afkoelen tot kamertemperatuur.
Basis van witte chocolade:
Doe de roomkaas en suiker in een kom en klop op middelhoge snelheid tot een glad en romig geheel.
Voeg MONIN witte chocoladesaus en vanille-extract toe en meng het.
Klop in een aparte kom koude slagroom tot het stijve pieken vormt.
Voeg geklopte slagroom toe aan het cheesecake-mengsel en meng met een rubberen spatel om te combineren.
Vul voorbereide glazen met 1/3 kopje cheesecake-vulling.
Vul het glas vervolgens met de yuzu-topping en garneer om te serveren.
Kan direct op kamertemperatuur worden geserveerd of een paar uur in de koelkast om te serveren.