Login
Log in if you have an account
Dont have an account? Register
Fruit Stand Lemonade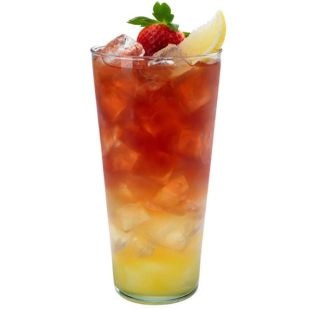 Ingredients
150 ml. water
35 ml. Monin Glasco Lemon syrup
20 ml. Monin Wild Strawberry Syrup
1 lemon cut into 4 wedges
ice
lemon zest and a lemon wedge and fresh strawberries
Preparation
Please note, if you want it layered as in the photo, follow the instructions carefully in the correct order.
pour the Glasco Lemon into the glass
then squeeze the juice from 3 lemon wedges into the glass
Fill the glass with ice
and then with water (sparkling or still)
Finally, very carefully pour in the Wild Strawberry. A handy tip: first put the syrup in a spoon and pour it from the spoon into the glass.
Garnish it with some fresh strawberry and the 4th lemon wedge
Serve with a barspoon and optional straw.