Login
Log in if you have an account
Dont have an account? Register
Cheeseburger with brie & 'pomegranate pickled onion'
For 4 persons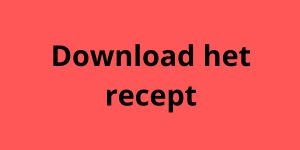 Ingredients
Plucked red onions (preferably make the day before)
1 medium red onion, thinly sliced ​​into rings
118 ml. apple cider vinegar*
118ml lukewarm water
7 ml kosher salt
Burgers
4 burgers to your own taste and if you really want to make everything yourself, you can of course also make the burgers yourself. Then use about 680 gr. ground beef.
30ml olive oil
4 hamburger buns
30 grams of melted butter
336 gr. Brie
255 gr. mayonnaise
PREPARATION PICKLED ONIONS
Put the vinegar, water, Monin Pomegranate siroop and some salt in a bowl and beat until the salt has dissolved.
Place the slices of red onion in a preserving jar or other well-sealed container
Add the vinegar mix and let it cool outside the refrigerator for at least 1 hour. The best thing is to leave it in the fridge overnight. This way the mix will absorb well into the onion rings.
The pickled red onions can be stored in the fridge for a week.
BURGER PREPARATION
Prepare grill or flat grill over medium heat.
Shape ground beef into four patties on baking sheet lined with waxed paper. Grease the patties so that they are slightly larger than the diameter of buns. Drizzle the patties with a little oil and sprinkle with salt and pepper.
Grill patties, greased side down, until browned on the underside, about 3 minutes. Turn the patties over and sprinkle with cheese. Cook 3 to 4 minutes longer for medium-rare doneness. If necessary, close the grill to melt the cheese.
Lightly brush cut sides of buns with butter and grill, oiled side down, until lightly toasted, about 1 minute.
Remove the buns and burgers from the grill and let the burgers rest for 3 minutes.
* Did you know that apple cider vinegar is incredibly good for your health?
I myself use the organic from Bragg every day. On an empty stomach, dilute 1 or two tablespoons with water (I use coconut water) and it gives your body a healthy boost.