Inloggen
Als u een account bij ons heeft, meld u dan aan.
Dont have an account? Registreren
Halloween Sparkling Brew
Ingrediënten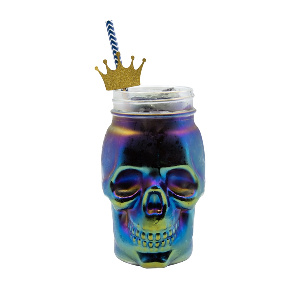 60 ml. ananassap
10 / 15 ml. Blueberry siroop 
20 ml. cloudy lemonade
club soda (bruiswater of toni kan ook)
Benodigdheden
Een leuk Halloween glas maakt het wel af. Maar mocht je dat niet hebben is een glas met een minimale inhoud van 480ml ook goed natuurlijk. 
Voor de garnering is een schijfje citroen altijd goed en een leuk rietje mag niet ontbreken. 
Instructies
Makkelijker kan het niet: 
Vul het glas met ijs en voeg eerst de siropen en de ananassap toe. Met een barspoon kun je het licht roeren en dan afvullen met club soda.