Inloggen
Als u een account bij ons heeft, meld u dan aan.
Dont have an account? Registreren
Fruit en yoghurt smoothie diverse smaken
Voor deze smoothie kun je elke fruit puree gebruiken of een combinatie van purees.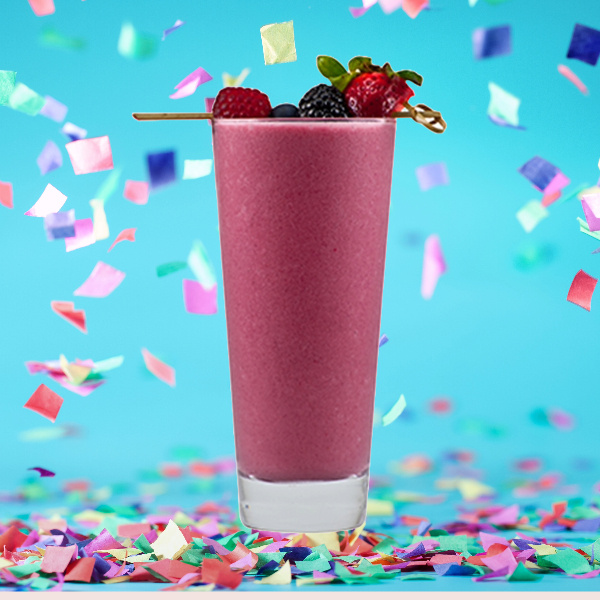 INGREDIËNTEN
20 ml. Fruitpuree van bosbessen (voorbeeld foto)
60 ml. melk
60 ml. yoghurt
2 kopje(s) ijs
Garnering: vers fruit
Vul het serveerglas voor de helft met ijs.
Schenk de ingrediënten in de blenderbeker in de aangegeven volgorde.
Voeg ijs uit het serveerglas toe, doe de dop erop en mix tot een gladde massa.
Schenk terug in het serveerglas, voeg de garnering toe en serveer.