Inloggen
Als u een account bij ons heeft, meld u dan aan.
Dont have an account? Registreren
Fruit Stand Lemonade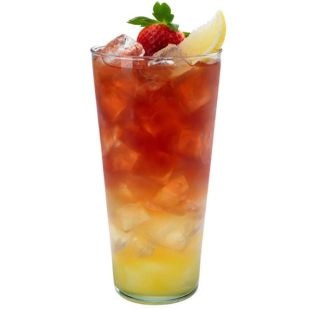 Ingredienten
Bereiding
Let op, wil je het net zo gelaagd hebben als op de foto, volg de instructies goed op in de juiste volgorde. 
schenk de Glasco Lemon in het glas
knijp vervolgens het sap uit 3 partjes citroen in het glas
Vul het glas op met ijs
en vervolgens met water (met of zonder koolzuur)
 als laatste schenk je heel voorzichtig de Wild Strawberry erbij. Een handige tip: doe de siroop eerst in een lepel en schenk het vanuit de lepel in het glas. 
Garneer het met wat verse aardbei en het 4e partje citroen
Serveer met een barspoon en eventueel een rietje.