Inloggen
Als u een account bij ons heeft, meld u dan aan.
Dont have an account? Registreren
Cheeseburger met brie & 'pomegranate pickled onion'
Voor 4 personen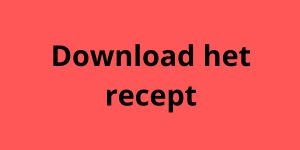 Ingrediënten
Plckled red onions (het liefst de dag ervoor maken)
1 middelgrote rode ui, dungesneden in hele rings
118 ml. apple cider vinegar*
118ml lauw water
7 ml kosher zout
Burgers
4 hamburgers naar eigen smaak en wil je echt alles zelf maken kun je natuurlijk ook de burgers zelf maken. Gebruik dan ongeveer 680 gr. rundergehakt. 
30ml olijfolie
4 hamburger broodjes
30 gram gesmolten boter
336 gr. brie
255 gr. mayonaise
BEREIDING PICKLED ONIONS


Doe de azijn, het water, de Pomegranate siroop en wat zout in een kom en klop net zolang totdat het zout is opgelost. 
Doe de slices rode ui in een weckpot of andere goed afsluitbare kom
Voeg de azijn mix toe en laat het minimaal 1 uur buiten de koelkast afkoelen. Het allerlekkerste is om het nog een nacht in de koelkast te laten staan. Zo trekt de mix goed in de ui ringen. 
De pickled red onions zijn een week houdbaar in de koelkast.
BEREIDING BURGERS
Bereid grill of platte grill voor op middelhoog vuur.

Vorm rundergehakt in vier pasteitjes op bakplaat bekleed met vetvrij papier. Vet de pasteitjes in zodat ze iets groter zijn dan de diameter van broodjes. Besprenkel de pasteitjes met een beetje olie en bestrooi ze met zout en peper.

Grill pasteitjes, met de ingevette kant naar beneden, tot ze aan de onderkant bruin zijn, ongeveer 3 minuten. Keer de pasteitjes om en bestrooi ze met kaas. Kook 3 tot 4 minuten langer voor medium-rare gaarheid. Sluit indien nodig de grill om de kaas te laten smelten.

   Bestrijk de gesneden zijkanten van de broodjes lichtjes met boter en gril, met de geoliede kant naar beneden, tot ze licht geroosterd zijn, ongeveer 1 minuut.

Haal de broodjes en hamburgers van de grill en laat de hamburgers 3 minuten rusten.
* Wist je dat apple cider vinegar ontzettend goed is voor je gezondheid?
Ik gebruik zelf elke dag de organic van Bragg. Op een nuchtere maag 1 of twee eetlepels aanlengen met water (ikzelf gebruik kokoswater) en het geeft je lichaam een gezonde boost.